Take a tour of the Arkansas River on the SS Waterwagon, proudly built by the Wichita Wagonmasters. Hear the Wagonmasters tell stories, history and tall tales about Wichita. Tours depart daily during the Wichita River Festival. We operate during the Wichita River Festival only.
Planning Your Tour
Wagonmasters River Tours last approximately 15mins.
Tours depart approximately every 20mins.
All tour-takers must have a Riverfest button.
Life vests are available and will be provided for young children.
Strollers and wagons are not allowed on the SS Waterwagon.
The Wagonmasters River Tours are a popular part of Riverfest, so lines can get long. Please plan to wait in line.
The line will be closed once it is determined there are enough people in line to fill the remaining tours for the day. Please arrive well in advance of the last tour time of the day.
Dates and time are subject to change without notice.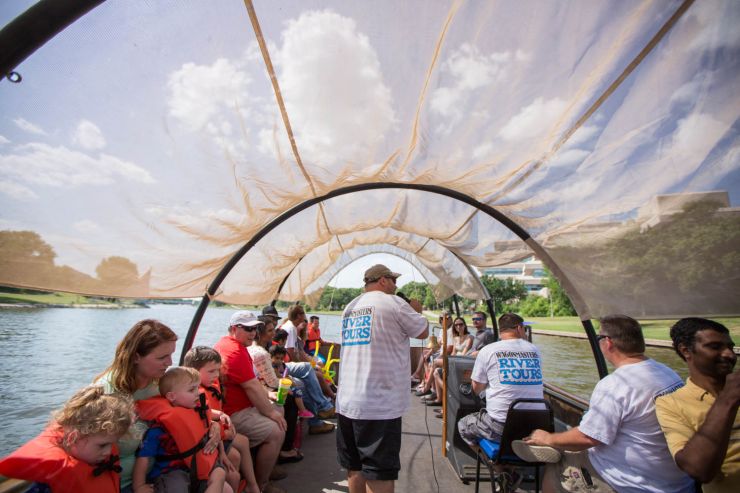 Thursday
Sept 30, 2021
5pm - 7pm
Friday
Oct 1, 2021
5pm - 7pm
Saturday
Oct 2, 2021
11am - 7pm
Sunday
Oct 3, 2021
11am - 7pm